Recommended Games and application for you
Top Applications for Education
Free
Star Walk 2 is a next-generation tool for not only learning the exact position of stars, planets, constellations, comets, ISS, satellites, star clusters, nebulae and meteor showers in the night sky but also for investigating its' depth like watching constellations, nebulae and satellites from a...
Paid
*** Welcome to the Scholly mobile experience. For an even more immersive experience, check out our new web platform at myscholly.com!! *** Scholly: Scholarship Search is an easy way for high school seniors, current undergraduates, and graduate students in the United States to find money for thei...
Grossing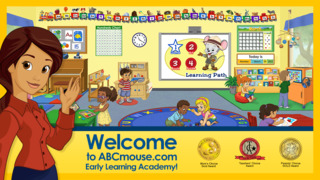 Welcome to ABCmouse.com - the #1 learning program for ages 2-7! You may subscribe to ABCmouse.com from within this app or you can log in to an existing account to get started immediately. ABCmouse.com is proven to accelerate learning, with children developing early literacy and math skills two...
Go to top of page
Sneak preview of the upcoming horse racing game from Tooth Piggy Studio. Main Menu Select and unlock horses Before starting the game you can try your luck to double your money. You can also challenge other players around the world! Winner will win the Pot prize! There are daily, weekly and special tournaments The Race Coming this may 2015 on your iOS, Android and Amazon devices! Sample video grab from there e...
From personalized hashtags to social media bans on the big day, digital technology has had a polarizing effect on the modern-day bride. Whether you love it or hate it, social media has made such a big impact on wedding culture that it's become a serious element to take into consideration when during wedding planning. Here are some digital trends to consider when planning the details for your big day. 1. Infinite Inspiration Gone are the days when wedding magazines and bridal shows w...
Play and enjoy this addictive horse action game. Swipe right and left to avoid obstacles and swipe up to jump over them. Collect as many stars as you can and travel the farthest in this endless running game. Play with friends beating each others' high score. Runaway Horse is a Sports & Action Games application and released on Sep 26, 2014 This application is compatible with iPodTouchThirdGen, iPhone4S, iPhone4, iPodTouchFifthGen, iPhone5s, iPhone5, iPadFourthGen, iPadWifi,...
4 Apps To Make You and Your Family Better Drivers Despite the inherent danger of using mobile devices while driving, there are also some positive ways to use them. Certain apps can actually improve your driving skills and awareness of not only traffic on the road, but how your vehicle is performing, too Waze Designed for both iPhones and iPads, the Waze app enables users to report local traffic information just by logging in. With this app, you are able to notify other users of acc...
Camera developers will have you believe no self-respecting videographer would use anything but specialty gear, and on a professional shoot, they're not wrong. But with devices like the G2, there isn't much today's smartphone lens can't do. Mobile devices are the video tools of choice when a van full of equipment is out of the question, and as new products better reflect those needs, apps and external hardware offer solutions that are perfect for the on-the-go c...
Please note: This promotion is available to both US and International customers. The sale price DOES NOT include shipping so please click HERE and click "Estimate Shipping and Tax" to find out the cost. THE GOODS After an incredibly successful Kickstarter campaign, Sensordrone is here to turn your smartphone into the world's first mobile, wearable, programmable, sensing computer. Packing more than 11 sensors into one tiny package, Sensordrone turns your smartphon...
Please note: Only available to customers in the continental United States. The sale price includes shipping and all sales are final. THE GOODS iPad owners rejoice, the iSlider is the first adjustable pocket stand for all your iOS devices. It eliminates the stress and strain of holding your iPad when watching videos or typing for long periods of time. Plus, it's adjustable from 15 to 70 degrees off a flat surface, which makes typing faster and more natural t...